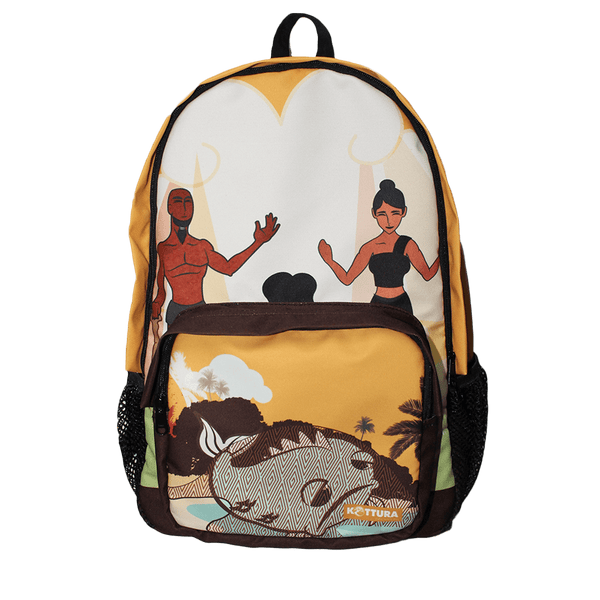 Featuring the enlightening power of two wise village elders, the Kottura Makahna is just what you need for everyday use. The backpack available in this earthly toned hue, is sure to catch your eye, and perfect for every style of cultural expression. Dimensions: 19"(height) x 13"(width) x 6" (depth) Water-repellant Poly...Read more
Description
Featuring the enlightening power of two wise village elders, the Kottura Makahna is just what you need for everyday use. The backpack available in this earthly toned hue, is sure to catch your eye, and perfect for every style of cultural expression.
Dimensions: 19"(height) x 13"(width) x 6" (depth)
Water-repellant Polyester fabric
Machine washable.
Laptop Sleeve - This can accommodate tablets and laptops as big as 14" .
Side Pockets
3D Black Mesh for Back Ventilation
Kottura ART
 Take visual art to a new level. Use this Augmented Reality Tool (ART) with any artwork originally created by Kottura Innovations. Experience live art from mounted wall pieces to apparel, accessories, e-books, books, etc. Focus the camera on your smart device to any Kottura Innovations product and watch the artwork come to life.